Employee of the Month for July 2018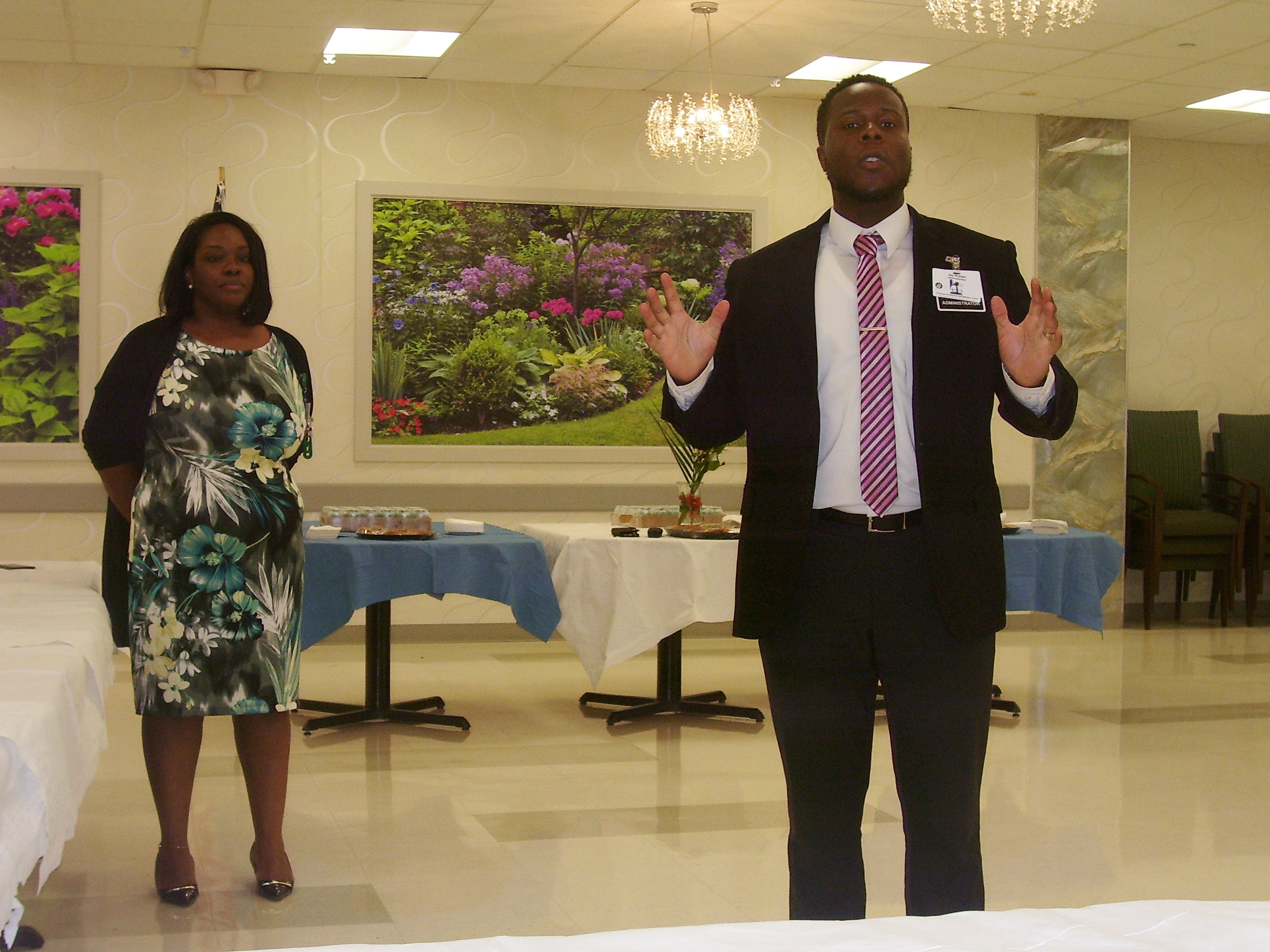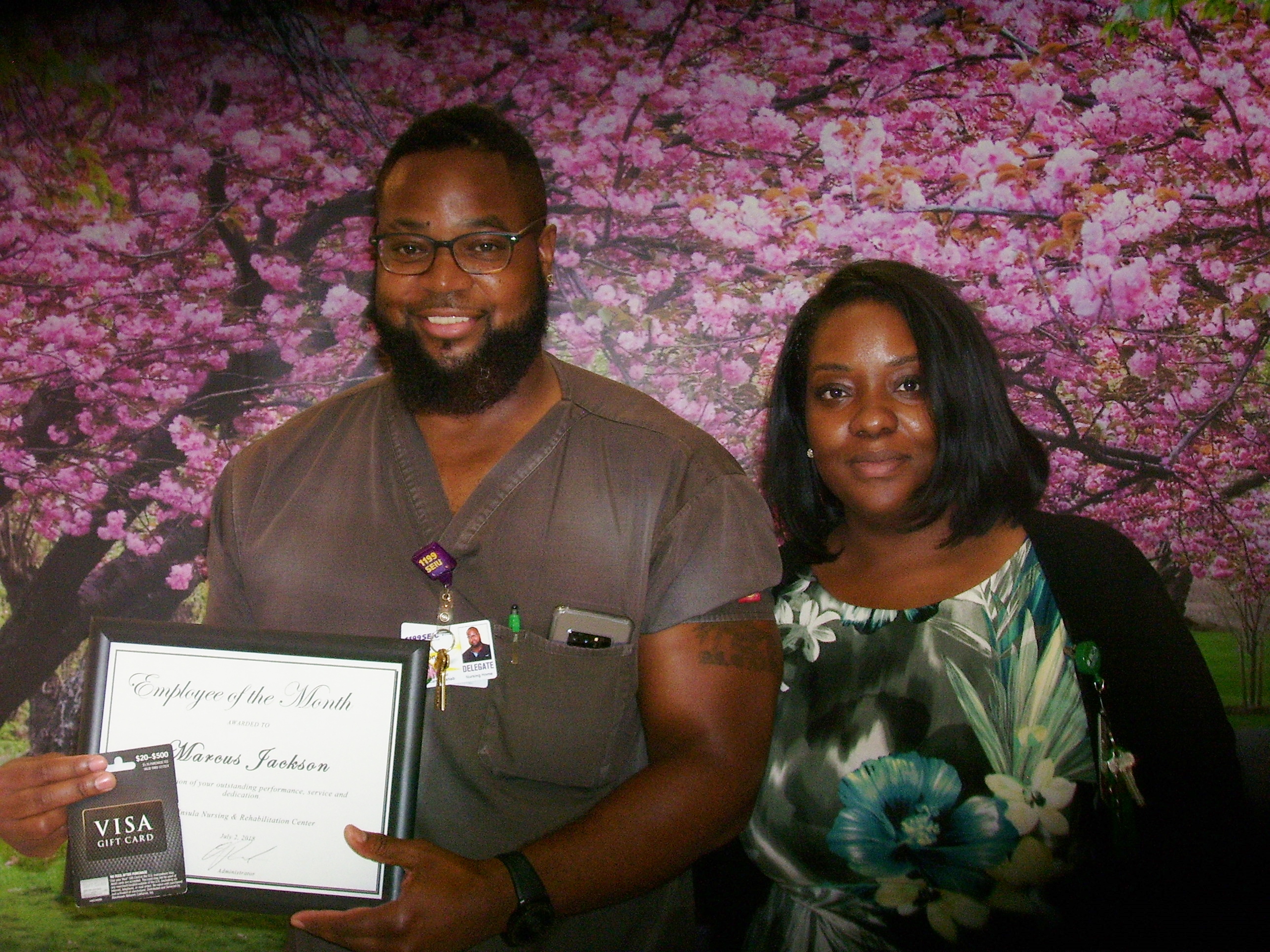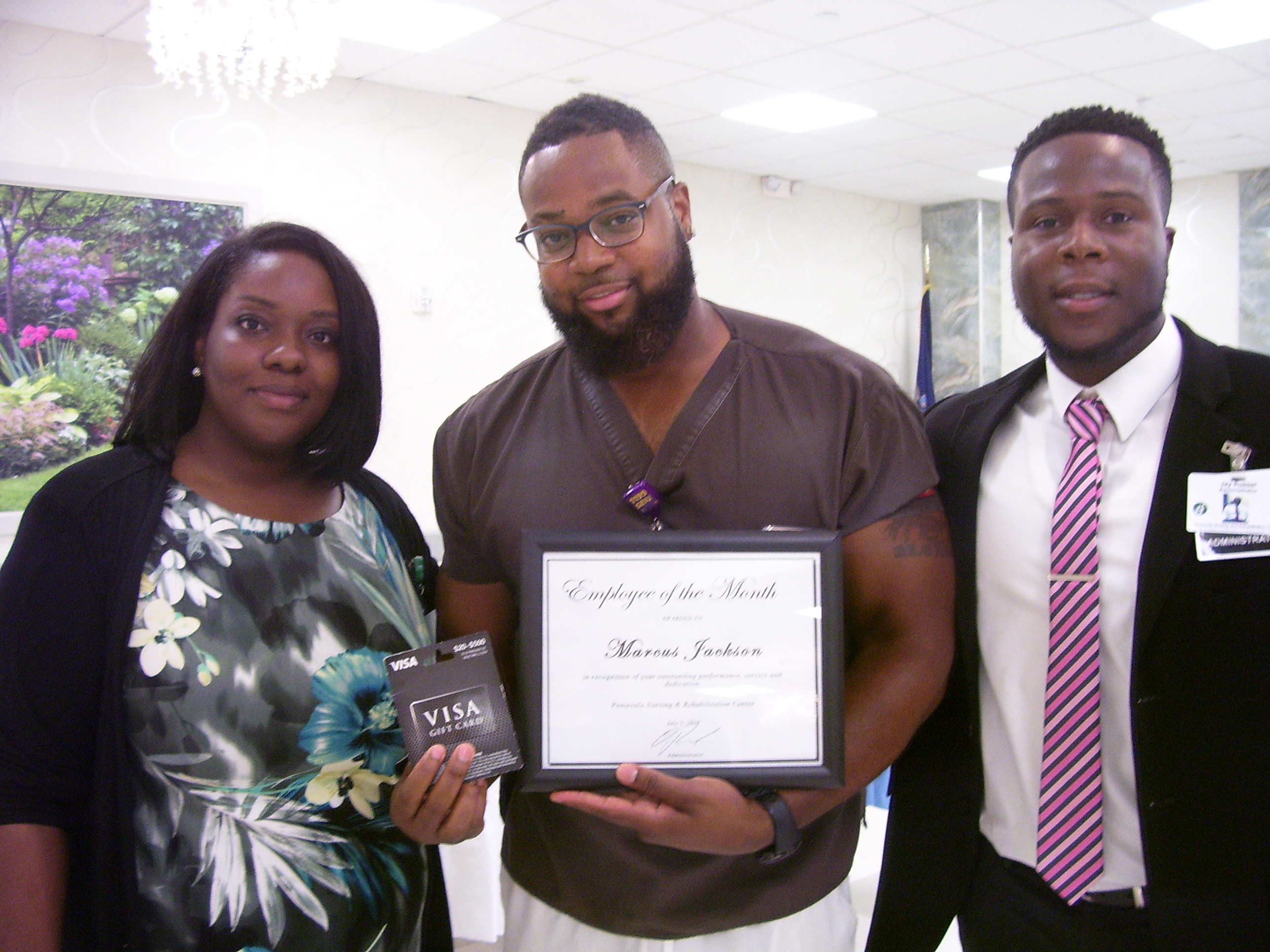 Peninsula is proud to announce the recipient of our July, 2018 "Employee of the Month" accolades.
This month, the honor is bestowed upon MARCUS JACKSON; CNA.
Marcus has been with Peninsula for many years, caring for and cajoling with our vast population of Residents.
The Residents look forward to being with Marcus, as he has a wonderful way of working with all types of people and personalities.
He is caring, efficient, affable and always goes that extra mile for others.
Congratulations, Marcus! Great Job! Great Guy!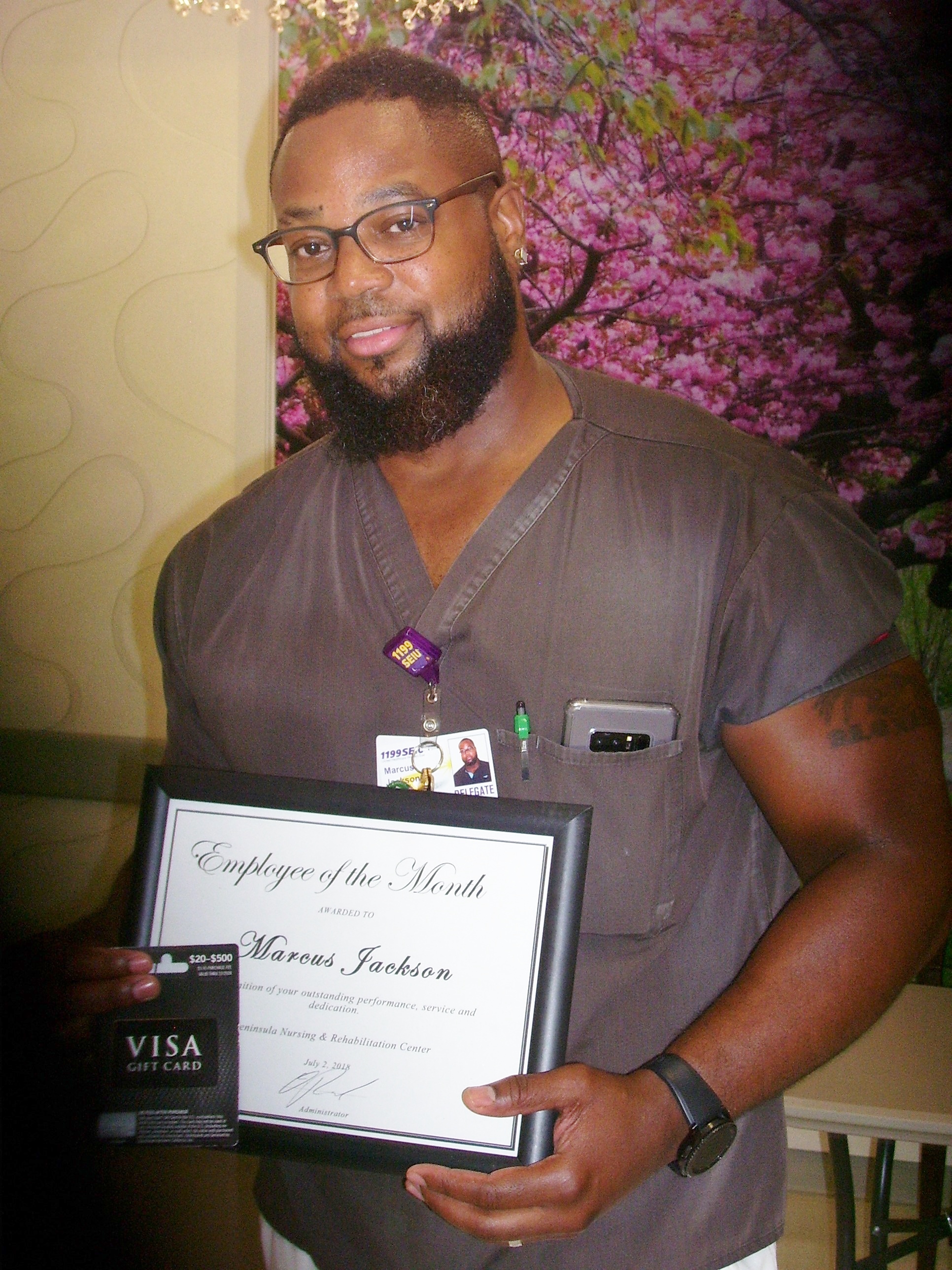 Employee of the Month for June 2018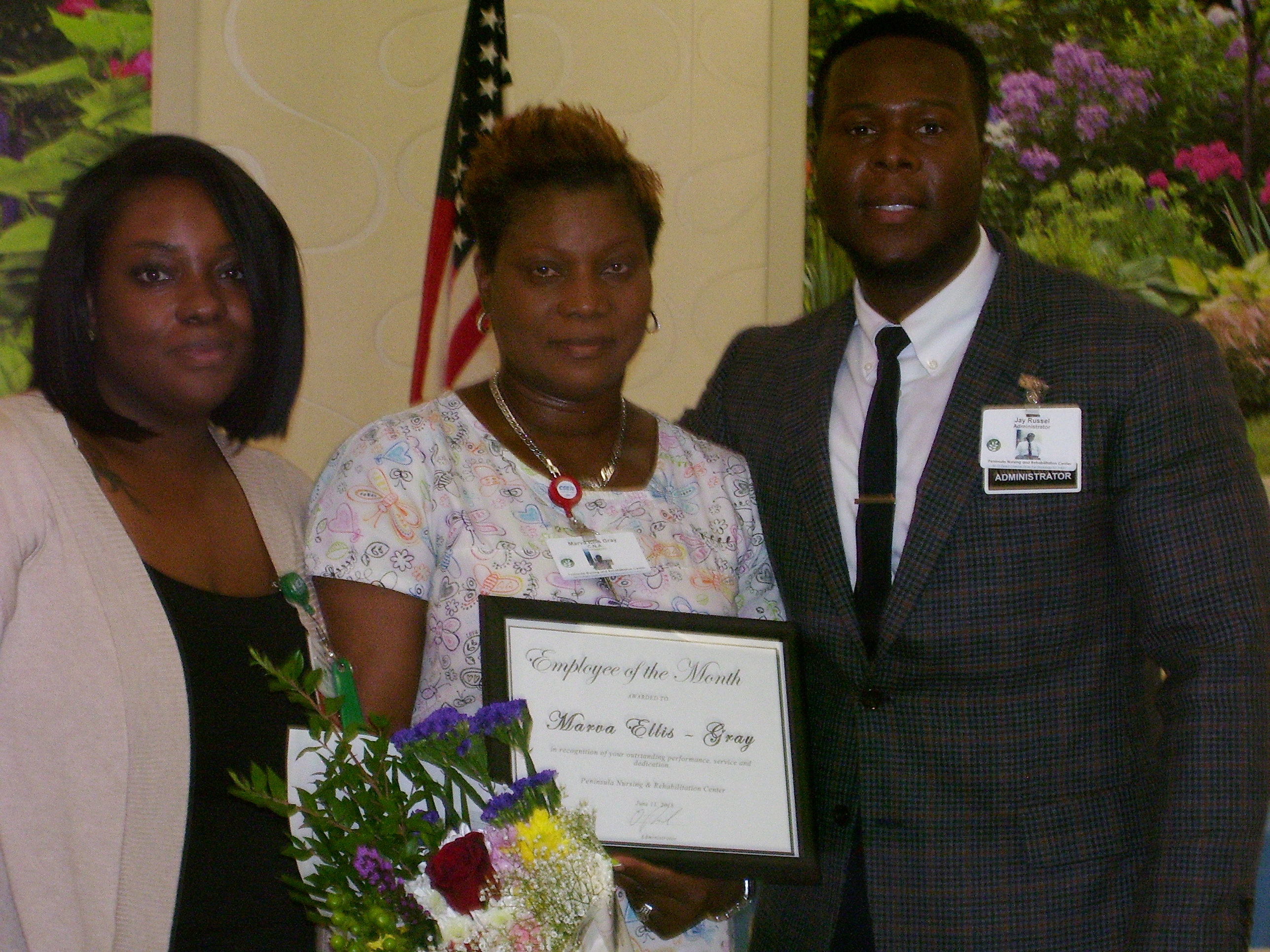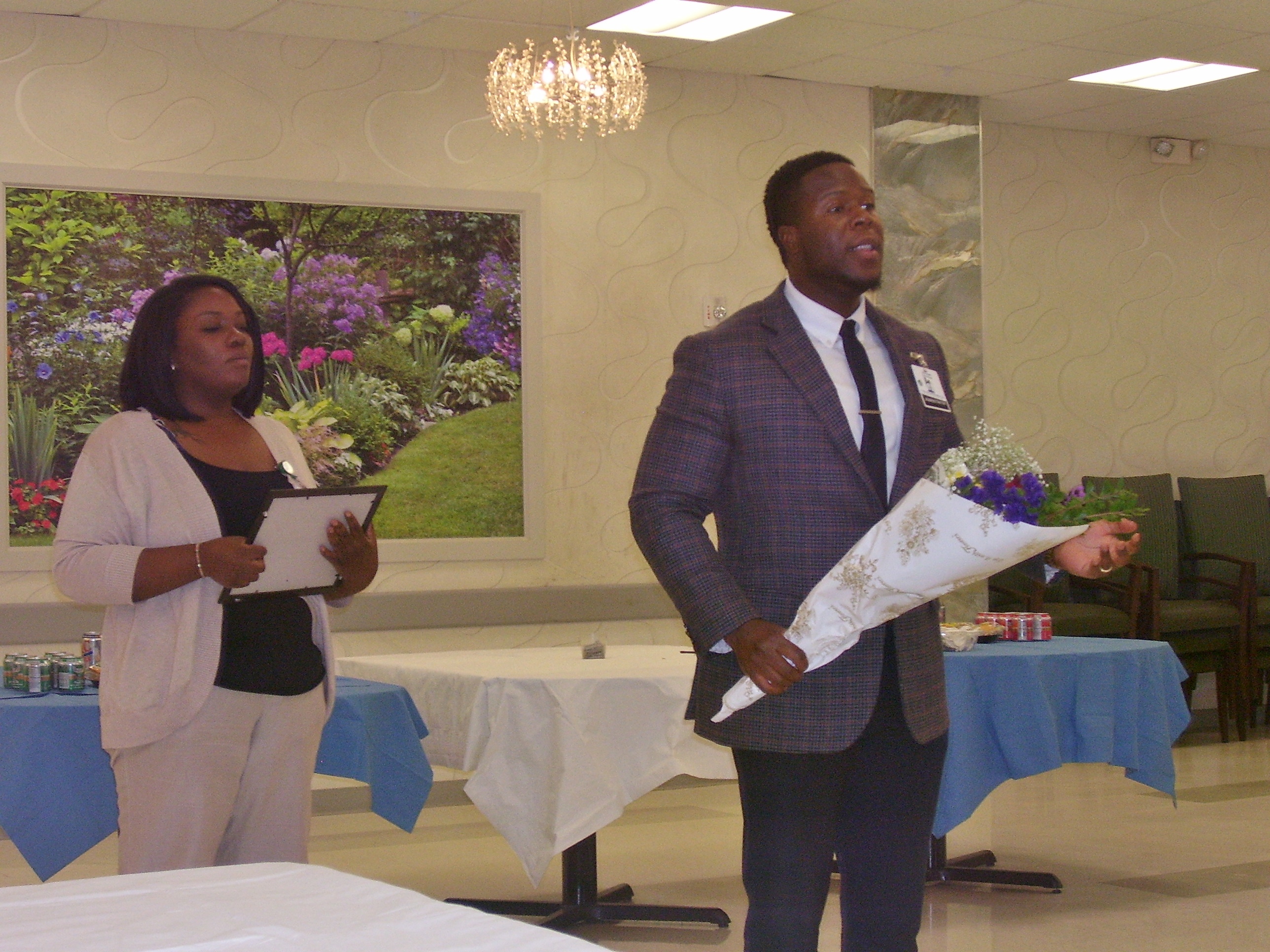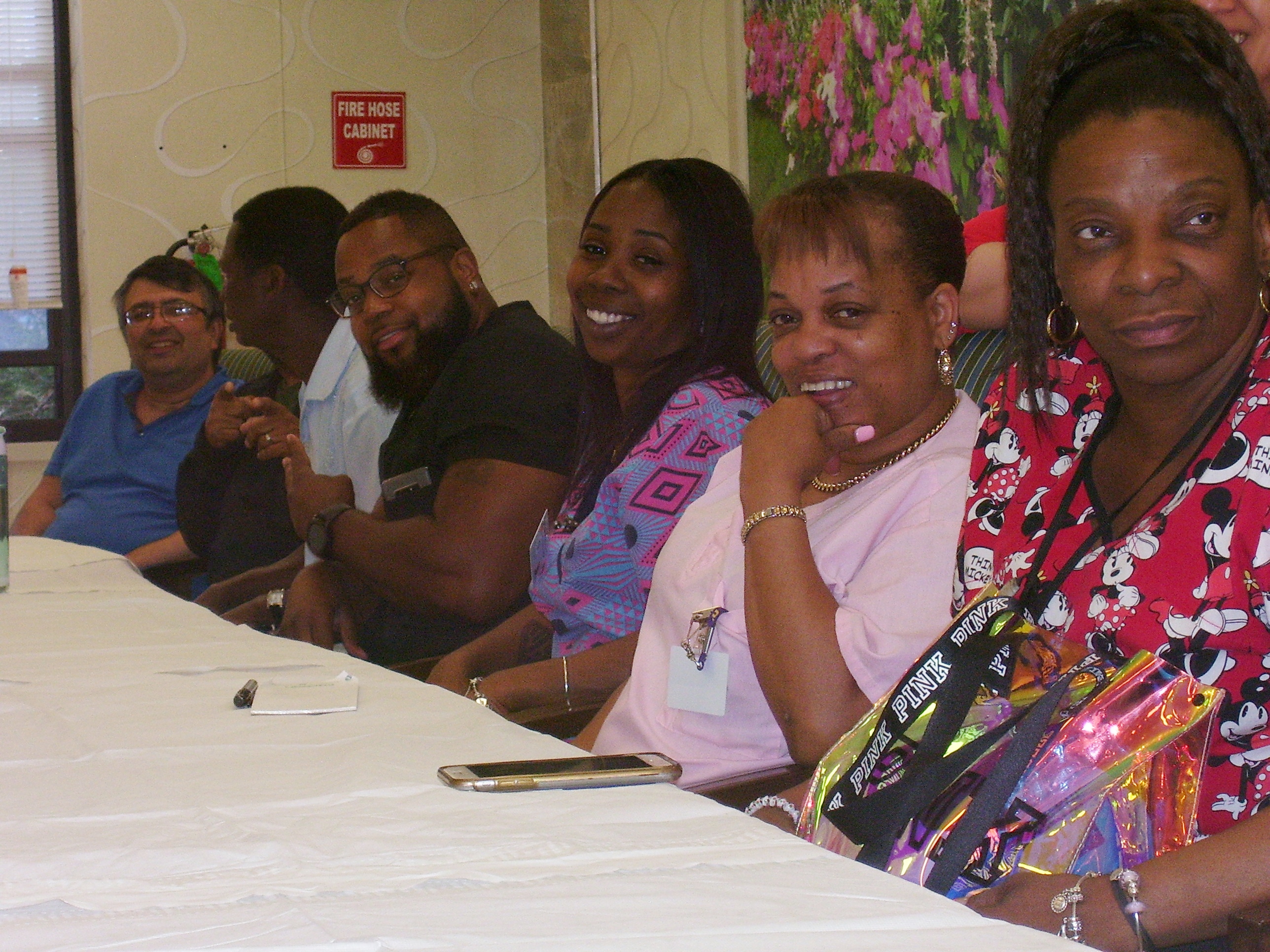 Our Employee of the Month for June, MARVA ELLIS-GRAY, CNA ,
has been with Peninsula Nursing & Rehabilitation Center for many years.
There hasn't been a Resident since Marva has been here,
who hasn't had a kind word or compliment for her sensitivity, compassion and diligence
towards caring for our diverse Resident population.
Marva is extremely dedicated and devoted to our Residents, yet very modest & unassuming.
She's even donated her time to walk the runway during our Fashion Shows!
Congratulations, All the Best and Great Job as Always!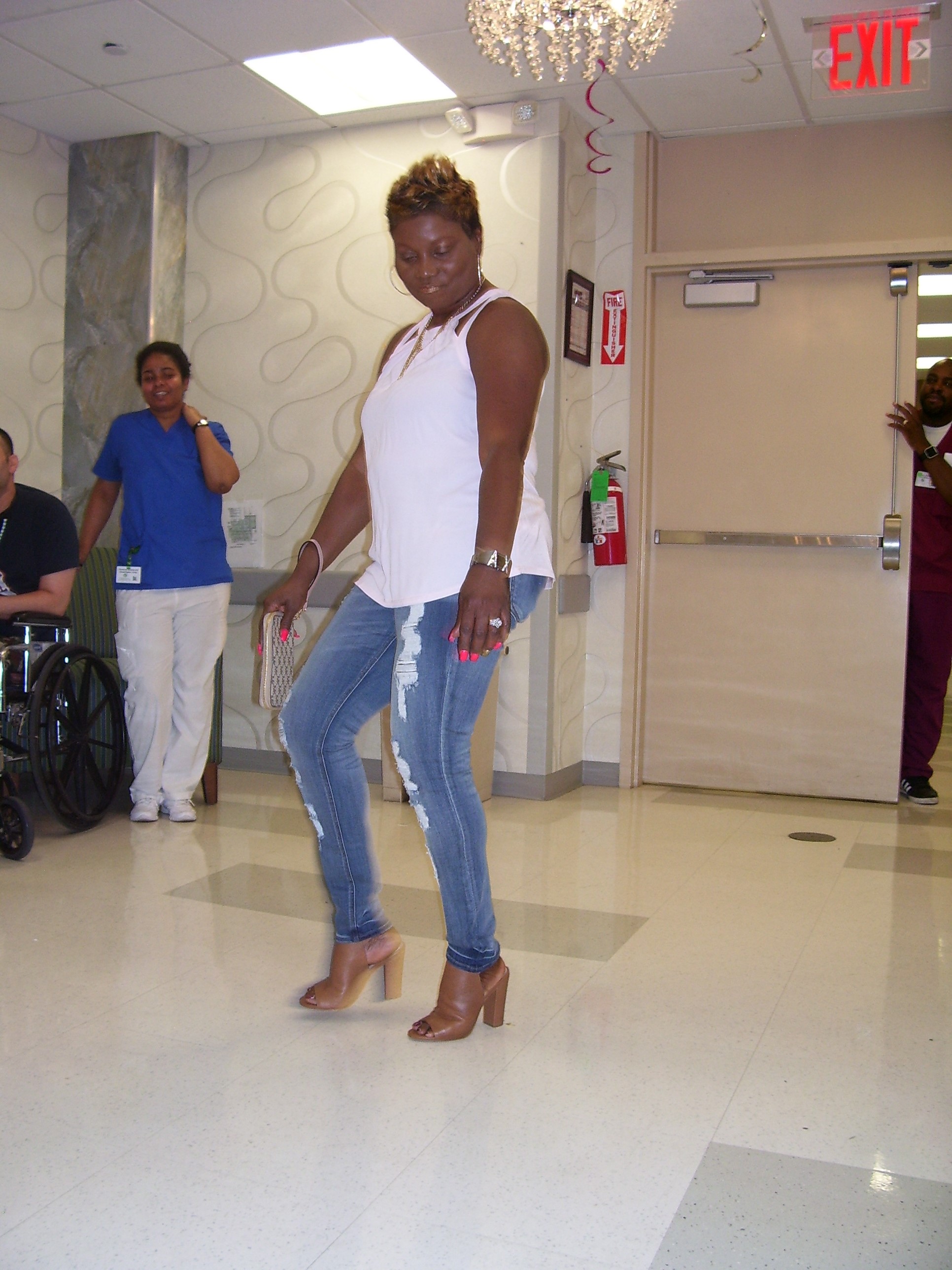 April 2018 Employee Of The Month :
We would like to honor an Employee who goes above and beyond all expectations. Someone who embodies the qualities of a responsible, caring and compassionate individual, who always manages to go that extra mile for our Residents & Facility. For April, 2018, our Nursing team chose to honor MS. CATHERINE HENRY; LPN, Nurse extraordinaire, who has been with Peninsula since 2005, caring for and nurturing our Residents as no one else can! Thank you for your service Catherine!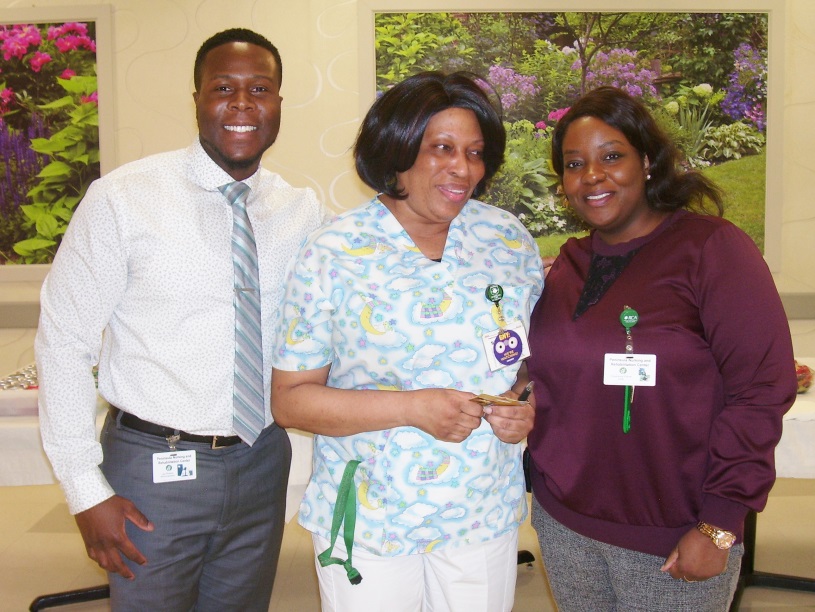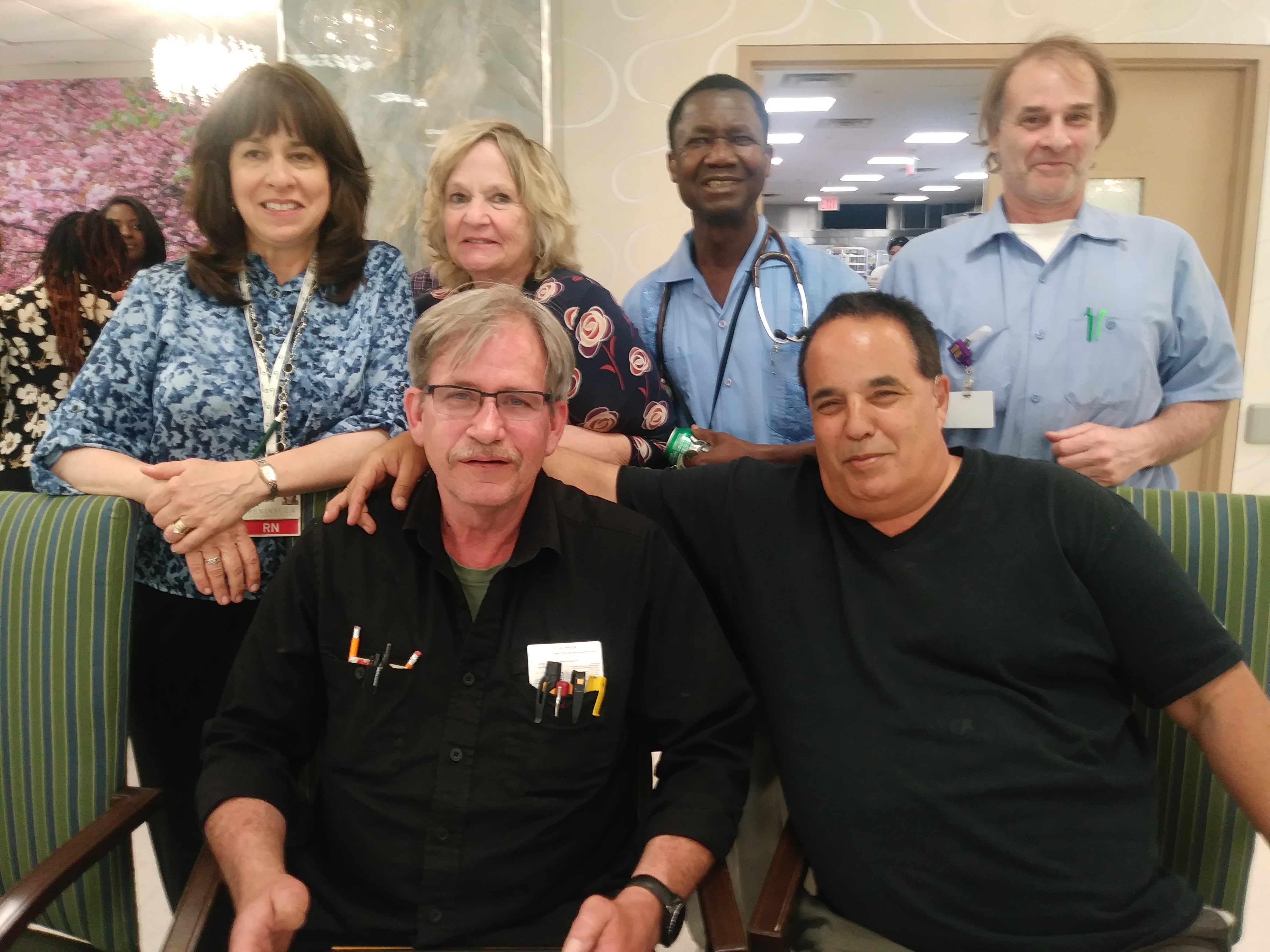 May 2018 Employee Of The Month :
This month our Maintenance Department selected MR. LARRY MURRAY, a gentleman who has been coming to our rescue for the past 37 years and has since remained unstoppable. Larry has seen us through not but one but TWO Hurricanes, Irene & Sandy, draining out elevator shafts and hallways with 5 or more feet of water to boot! He has guided us through two major evacuations as well, smoothly transitioning us safely, to and from Peninsula. Thank you for your service Larry!
He's an upstanding individual who never says no to any Resident or Staff member in need.
2018 National Nursing Home Week :
During NATIONAL NURSING HOME WEEK, our Administrator, Mr. Jay Russel; LNHA, Director of Nursing, Stephanie Pierre; RN and Assistant Director of Nursing, Fazil Muslim; RN, honored our Nursing Staff by presenting them with a day of Lunch for all 3 shifts and gifts galore! Nursing Staff members received beautiful thermal lunch boxes as a token of our appreciation for their dedication and service to our Residents all year long and all staff members were invited to partake in a beautifully catered luncheon, offered 3 times throughout the day, to accommodate all 3 working shifts. The celebration took place in our newly constructed, soon to be Christened, 2nd Floor Recreation Room, where Jay Russel personally congratulated and presented Nursing Staff with their gifts. Stephanie Pierre and Fazil Muslim personally waited on staff, serving them their meals with a helping of compliments and gratitude for dessert!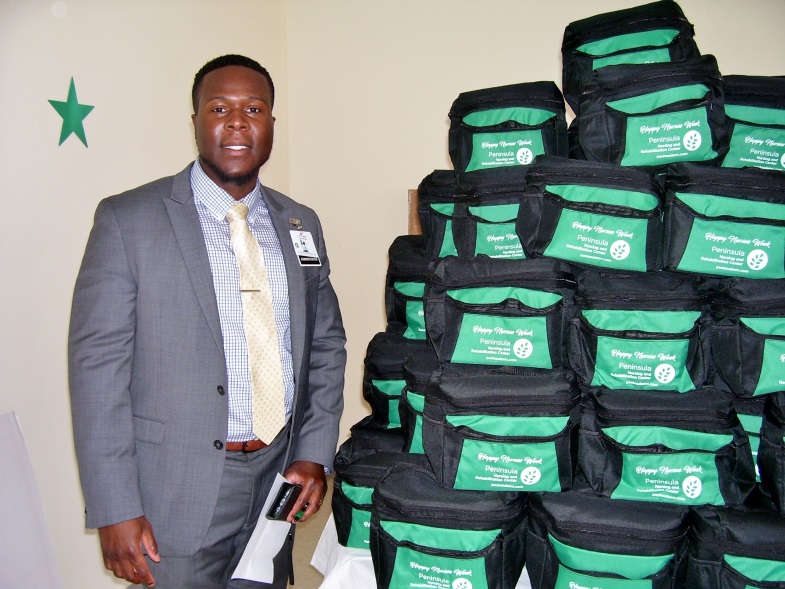 A very Special Mother's Day with the CARL DAVID RICHARDSON FOUNDATION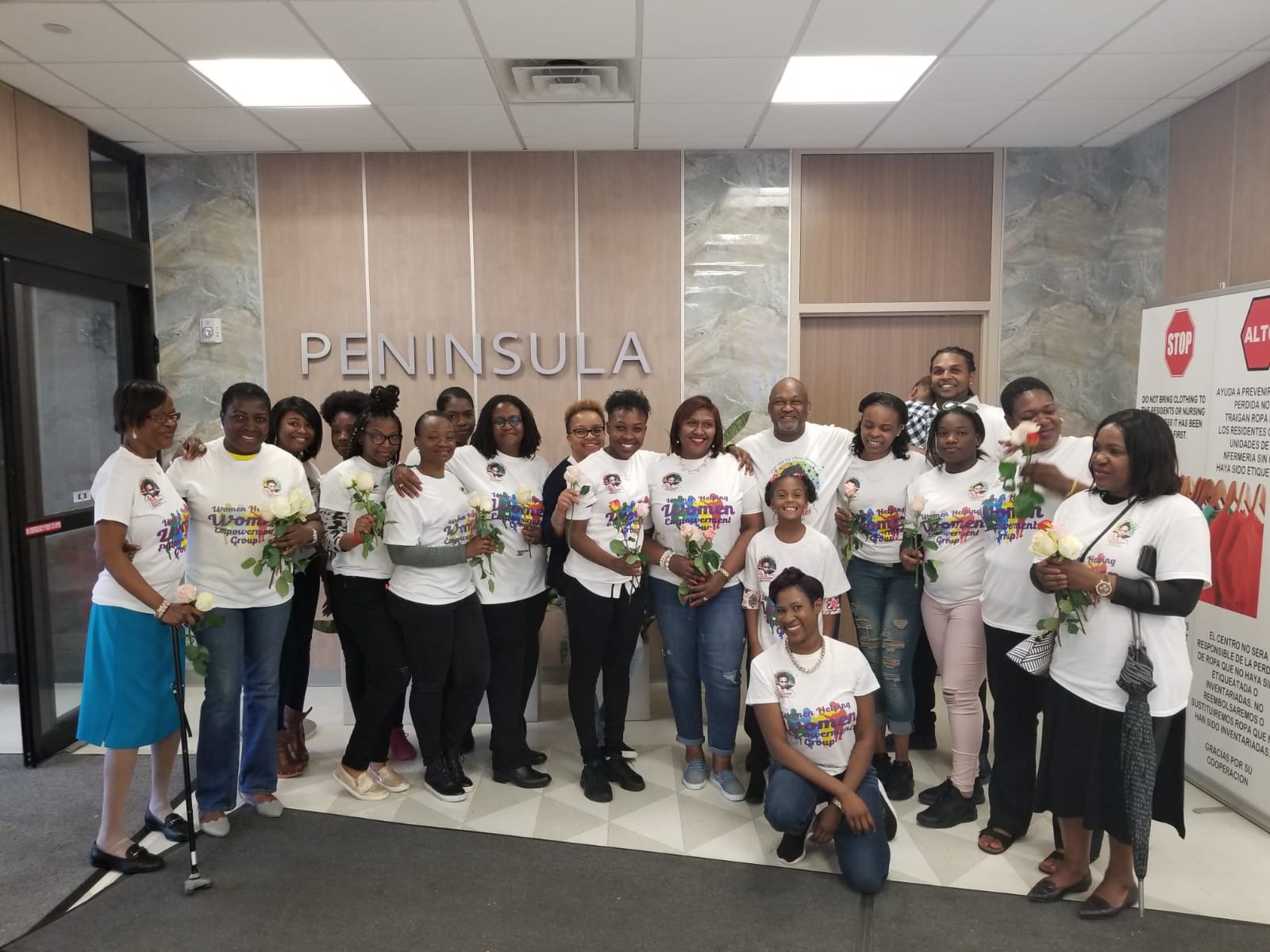 2018 Mother's Day Celebration :
Each year, we honor all of our Resident Ladies at our Mothers Day Celebrations, with Double Parties consisting of Live Entertainment, Refreshments & Gifts. This year was extra special for us at Peninsula, as we were honored to have been selected by the CARL DAVID RICHARDSON FOUNDATION as recipients of beautiful long stemmed Roses, to be hand delivered to each one of our ladies by the Foundations' members, during our
Mother's Day Celebrations. The Foundation is named for CARL DAVID RICHARDSON, a local College Student, Humanitarian and Volunteer, working with the Elderly and the Youth of the Community, until he was 19 years young and his beautiful young life was prematurely swept from him. We wish to thank his Parents, especially his Mother, Joann Richardson, for reaching out to us and his entire Family for their generosity of heart and spirit, initiating a beautiful and meaningful partnership, spreading the word of Community, Service and Giving Back to those in Need. We are incredibly grateful to your organization for your kind and giving nature. Happy Mother's Day!